For over 20 years Northeast Freight Transfer's skilled team has been managing and operating intermodal terminals in the northeast. From newly created start-ups to re-tooling existing operations, let our experience working with railroads, shippers, trucking companies and terminal developers be the cornerstone to developing a safe, efficient contracted terminal operation for you. Choose the Northeast Freight Transfer team to create and execute the right operating plan every day, every time.

Transloading Services
The NEFT transloading team has the knowledge and experience necessary to perform both on-site and remote location transloads, including accident cleanup. NEFT also performs customs inspections including stuffing and de-stuffing operations.

Bulk
NEFT can provide loading and unloading services for a variety of bulk products at our current rail facilities. NEFT has the ability to access a variety of additional facility locations to give our customers the best possible service.

Intermodal Terminal Operations
The NEFT terminal operations team provides reliable lifting operations and experienced gate services, allowing for minimal motor carrier congestion and maximum efficiency.
The NEFT team is continually trained in new technologies and terminal equipment along with regular safety seminars to maintain our productivity standards and consistently reach our zero accident/zero injury goals.
NEFT participates in green programs designed to minimize truck idling, fuel consumption and pollutants.

Services
Lift operations
In/Out gate equipment processes and inspections
Operations & maintenance of various intermodal overhead and side lift equipment
Ownership & operations of hostler equipment & services
Various additional customized services such as reefer refueling, equipment inspections, maintenance and repairs, etc.
Complete turnkey facility operations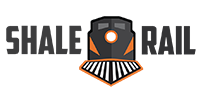 Shale Rail is part of the Northeast Freight Family of Companies and was created to contribute to Pennsylvania's expanding industries with a focus on Marcellus Shale Oil and Gas. Northeast Freight has operated Class 1 Railroad terminals for the past 20 years and has created a rail served supply chain network in New York and Pennsylvania, offering both Class 1 Direct locations and partnering with Shortlines. This expanding network allows customers to land freight and transport services where you need them.

Established Rail Served Network with Remote Operations, centrally located in Northeastern Pennsylvania's gas fields. Shale Rail brings a new Class 1 Rail service to Wysox PA, located on 36+ acres. Our facility is served 6 days a week with as many switches needed for operations. Capable of taking units trains in conjunction with the LRWY. With over 2,000' of new track and more build outs planned, we are setting the standard for Oil and Gas supply chain services.

Our companies have contributed to Midstream capital projects like the Bluestone Pipeline, helping to reduce costs and improve operational efficiencies. Engage our team and keep your project under budget and on time.